Click on the parts you'd like to enlarge.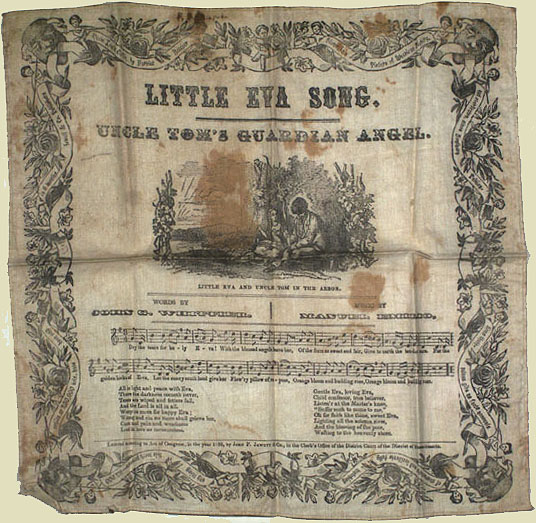 From the Clifton Waller Barret Collection, University of Virginia.
The text in the banner around the outside of the scroll reads:

Uncle Tom's Cabin by Harriet Beecher Stowe is a Picture of American Slavery not overdrawn, since Southern Publications themselves give as facts accounts of characters and incidents fully matching any thing this work presents -- 115,000 copies or 230,000 vols have been sold in 6 months. Jewett & Co. Publishers.